You are here:
BLOG -
WHAT'S GOING ON?
Friday, 25 September 2009 12:33
Now that I am fortunate to have the acoustic set up just as I want it, I have made some slight adjustments to my 'e' electronic kit so it now replicates the 'a' acoustic.
This will allow me to practice more often with the configuration that I'd use live should I get to that stage.
The only items missing on the 'e' kit are the two bell cymbals, while I do also plan to swap out the two remaining Roland V-Drum pads at some stage soon, but more on that another time.
Below are the bird's eye shots of both a & e kits, followed by another of the new 'e' configuration.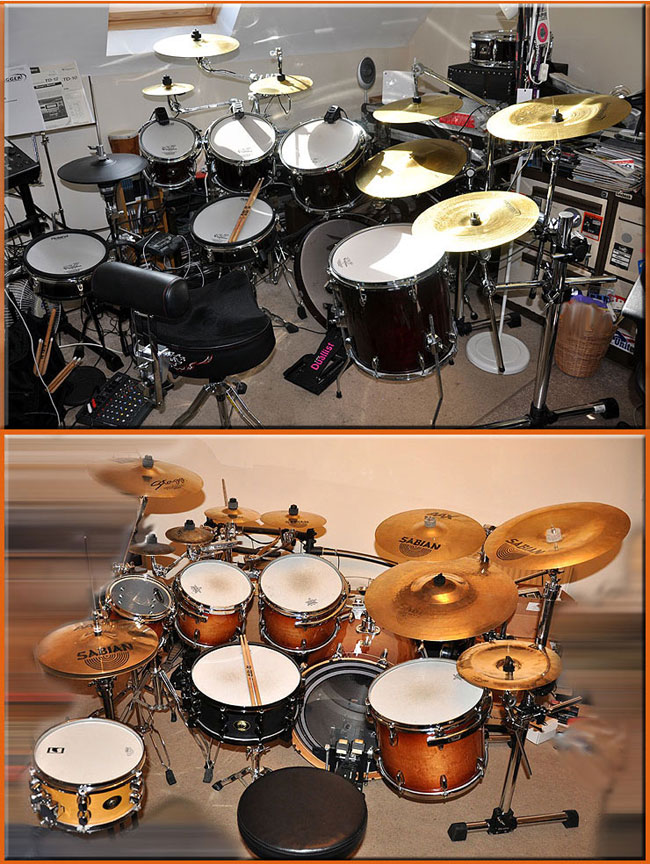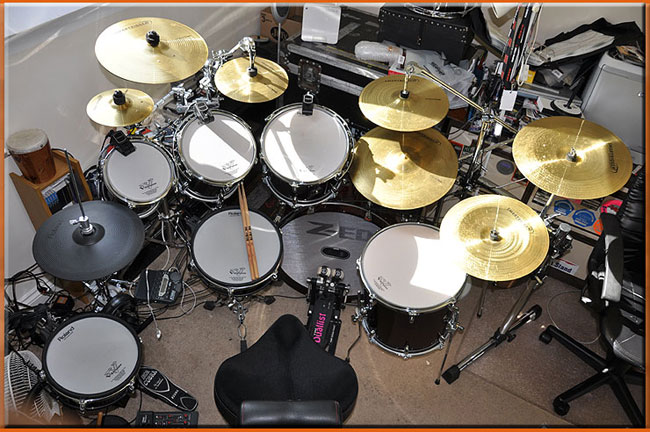 I AM VERY PROUD TO ENDORSE
Latest News Blog Updates