You are here:
BLOG -
WHAT'S GOING ON?
Wednesday, 31 August 2011 00:00
August saw another good batch of shows with Taylormade as we clocked up the miles with the gigs spread around the UK including Bristol, Durham and Silverstone, while I also had an interesting request for my first ever possible interview / profile article. More on that later should it develop further...
I also got to pay a visit north of the border and while there, I stopped by my favourite cymbal shop in the UK, the Cymbal Centre (RWJ's) in Perth. It's always good to catch up with the UFIP guru Kevin 'Ecosse' and I had a special reason for visiting as I wanted to check out the new Blast Crash range that debuted at NAMM back in January.

I had been on the look out for a prefect China / Crash / effect cymbal to add to my 'Ultimate 4' cymbal set up and had liked what I had been hearing, albeit in poorly recorded teaser videos, but I had a hunch after seeing this video, my search might be over.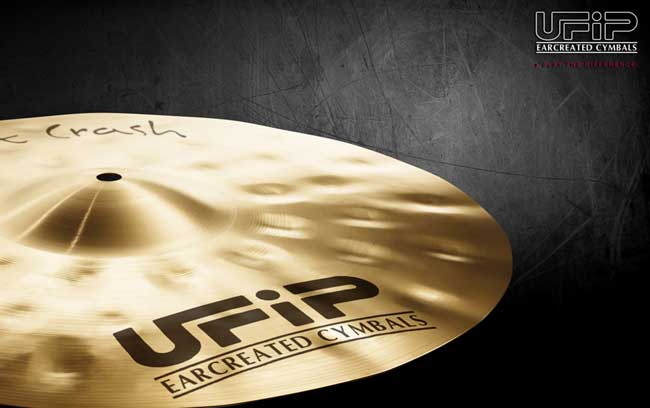 Click image to play the video
I tried out a variety of sizes of the Blast range, along with the stunning 16" hi-hats (something for another day...) but I instantly fell in love with the 19" Blast Crash. Words fail me as to just how good this cymbal is to my ears. A soft warm China is as close as I can get, with it being a incredibly versatile cymbal, simply stunning!

I headed south again and had a few days at home before I head out again. I was in seventh heaven playing the kit and the 19" Blast Crash has indeed moved into the 'Ultimate 4' set....so, just one more piece of perfection to find!

Do check UFIP out if you can and if you are already using them, or even if you are very tempted to know more.

I am also hoping to arrange a group trip to the factory in Pistoia, Italy next summer. If anyone wants to join myself and other's who share a love or interest in UFIP, further details can be found here.
I AM VERY PROUD TO ENDORSE
Latest News Blog Updates