JULY 2015

My apologies to anyone that has visited this site over the last 2 - 3 years and found no updates.

I stepped away from the drums to work with Simon Collins (the multi-talented drummer, singer, writer producer son of Phil Collins) along with his band Sound Of Contact. Inititally I was working as their tour manager, but it became a full time role as I moved into his management and together we have travelled the world and done many exciting things as a team.

However, I decided to step back from that and to allow myself some freedom to return to my own drumming while still running my tour and management company.

During the 'down time', I did briefly play on one session in the autumn of 2014, but that track has yet to be released, although I understand that will happen a year on, this autumn! More on that when I can pass it along.
So here were are again.
As any sessions or band work appears on my radar, I will update here further, but as ever, thank you for your support and for being here in the first place.
JANUARY 2013
January has been such a hectic drum month, I haven't yet been able to bring you the stories behind the sample sessions that I did at the end of last year, relating to Phil Collins, Genesis and Pink Floyd. Hopefully I can get those articles up soon with images etc.

The first major news of 2013 is that I am extremely delighted to announce that I have moved to NATAL DRUMS. After a very protracted period of research into all the major production names, Natal came out the winner.

Within 15 hours of picking out the kit, I was at 3dB recording studio for a session and the sound of the kit blew everyone away. Full details on the kit can be found here: Natal Drums

Two days later and I was on location with the new kit filming a video with Living.TV at the incredible Abbey Pumping Station in Leicester. A full story on that will also follow.

Just a week before, I was at Cre8ive Music studios to record the drums for a cover of 'Silver Rainbow' original performed by Genesis. It is quite ironic that given my past, this was the first Genesis cover I had recorded! You can hear the finished track here: Genesis - Silver Rainbow


As I round out the month, auditions lie ahead for a number of new bands, exciting times!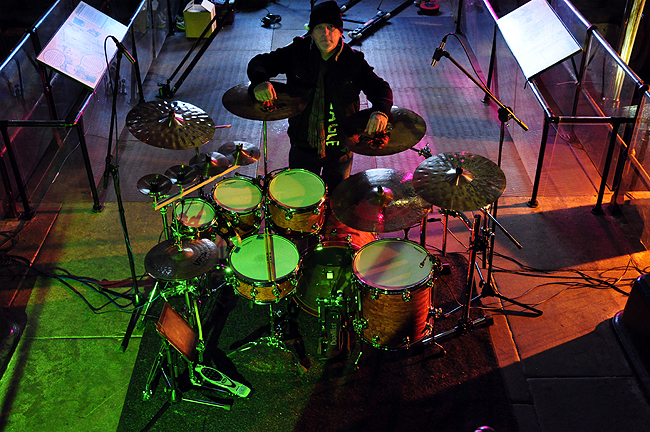 Thank you for visiting this musical side of my life, it is diverse to say the least!
Among it's many twists and turns, it has seen me working in so many different areas of the music business, from performing to road crew, through to travel and artiste management.

It includes such legendary names as James Brown, Phil Collins, Fish, Peter Gabriel, Art Garfunkel, Genesis, Roger Hodgson, Mick Karn, George Michael, Alanis Morissette, Oasis and Dionne Warwick to name but a few. 
It may be a cliché, but I have seen and experienced the world, but now I have returned to where it started in my circle of life, drumming.
It was 1976 when I first seriously picked up the sticks and it was this moment that set me on the path for my incredible life adventure. After a 24 year break away from drumming, I have once again picked up those sticks and I am once again, back beating!
Thanks for stopping by!
Graham Collins
July 2009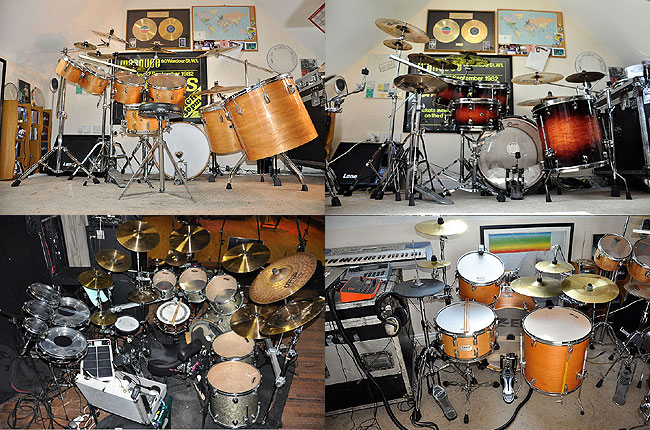 I AM VERY PROUD TO ENDORSE
Latest News Blog Updates
Who's Online
We have 1 guest online